Flamencos in Philly!
Please organize with each other and come out to NYC for this workshop. Lupi & Curro were a HUGE hit last year, let's welcome them back with open arms. (por Bulerías y Tangos, por supuesto)
April 1 to 7 at Flamenco Vivo Carlota Santana and Chelsea Studios
Flamenco Workshop with master Flamenco artists, dancer extraordinaire Susana Lupiáñez Pinto ("La Lupi") and guitarist Curro de Maria

NOT SURE THIS IS WORTH YOUR TIME or money?
LUPI & CURRO will also be in BOSTON and MONTREAL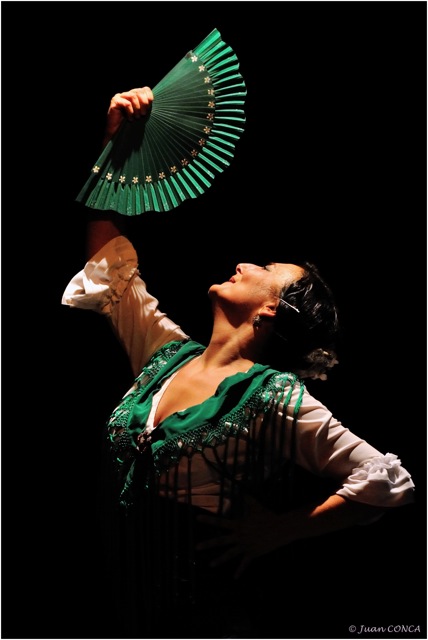 ABOUT LA LUPI
Susana Lupiañez Pinto graduated with honors with a major in dance at the prestigious Conservatory of Málaga. As a student, she also performed in the local flamenco tablaos where she was noticed by guitarist, Juan Maya Marote who eventually took her to Madrid where she worked for three years in his flamenco and modern dance company. They toured all over Spain, and Lupi enhanced her studies with maestros like Cristóbal Reyes, Paco Romero, Carmela Greco, La Tati, Rafael de Carmen, Juan de Juan, etc.
For nine years, she was a teacher at the Ateneo de Música y Danza in Málaga, where she trained many dancers, the most famous among them being Rocio Molina. Her students have gone on to perform in the companies of Sara Baras, Antonio el Pipa, and Mercedes Ruiz, among others. Because of her demand as a teacher, she conducts workshops all over the world.
In 2007, she won first prize Por Seguiriya at the National Competition of la Perla de Cádiz, and the second one Por Alegrias in that same competition.
She currently is the Director and Choreographer of her own company which has performed in theaters all over the world and in international festivals like Düsseldorf, Mont de Marsan, Chicago, Suma Flamenca de Madrid, Festival CIMA in Monte Argentario, among others.
Last year, she was the featured guest artist in a tour with the renowned cantaor, Miguel Poveda. The show is called "ArteSano" and she continues touring with him internationally. Lupi has also been a guest artist in the companies of Juan de Juan and Rafael Amargo.