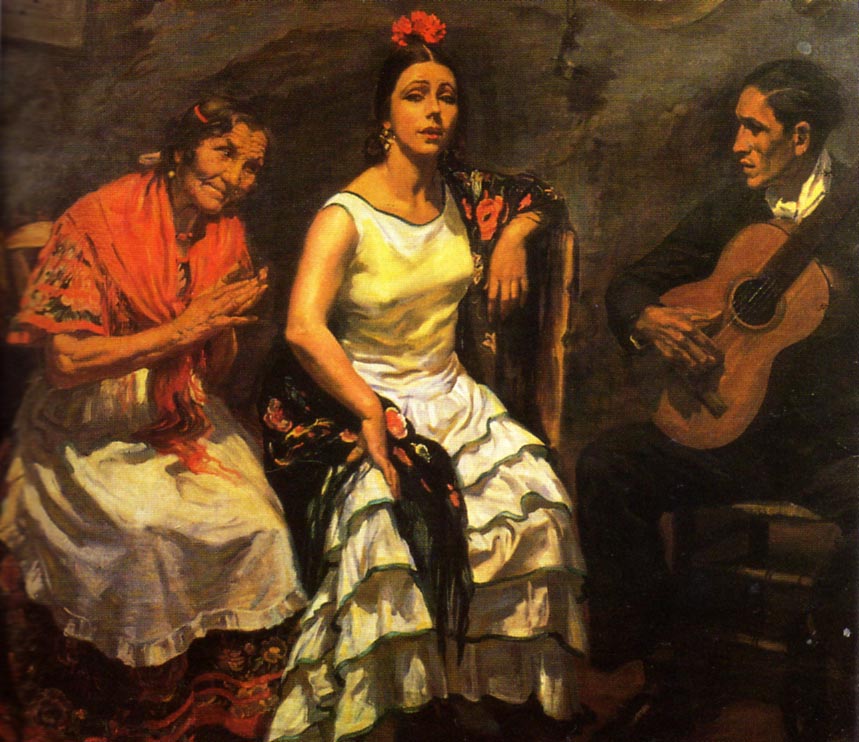 I am available for private cante classes by appointment on a slidin scale fee!

My phone is (267) 303-1796, and my email is antoniacruzarias@gmail.com
Antonia Cruz Arias's paternal grandmother was California born Spanish singer Elena Acevedo. She was raised in the world of flamenco, but began music and dance training in the classical tradition at age four.
She had been singing her entire life, but began formal training in technique at the age of twelve, at the Catholic Institute with Damaris Thillet. She studied Flamenco cante at the Fundación Cristina Heeren de Arte Flamenco in Sevilla, Spain, and Flamenco dance in Jerez de la Frontera, Spain. She has also studied intensely with Jesus Montoya, Gypsy singer from Seville. Antonia has accompanied many important artists such as Antonio Hidalgo, Nélida Tirado, Edwin Aparicio and
Inmaculada Ortega, and has shared the stage with singers such as Rocio Soto from Jerez, Alfonso Cid from Sevilla, and Marcos Marin, and accompanied the classes of La Chiqui de Jerez. Since the age of 15 she has been singing for all performances of Flamenco del Encuentro with Anna Rubio and Tito Rubio, guitarist from Spain. Since 2005 she has been performing weekly shows at Amada Restaurant in Philadelphia. She has most recently spent five months in Madrid studying with the legendary Talegón de Cordoba, along with a week long course with Eduardo Guerrero in Jerez de la Frontera.