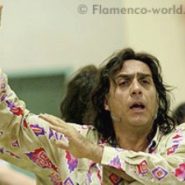 TONIGHT AND TOMORROW!
Alejandro Granados' Master Classes at Overbrook Garage Studio, through July 25th
Come study this week and next with this amazing master from Spain, who will also be performing with Noche Flamenca at The Joyce, September 18-30th. For more info visit www.joyce.org.
SUMMER VISITING ARTIST SERIES:
For all newcomers, dancers and Flamenco aficionados don't miss the Summer Visiting Artist Series at the Pasion y Arte Overbrook Garage Studio with visiting MASTER FLAMENCO ARTIST DIRECTLY FROM SPAIN, ALEJANDRO GRANADOS!
At Pasion y Arte Garage Studio- 6411 Overbrook Ave. Philly, Pa 19151.
He will be taking over Elba Hevia y Vaca's classes from July 11 till July 25!! Cost is $25 per class or sign up for 2 or more classes for $20!! Scholarship available upon request and availability for dance professionals and students, please contact info@pasionyarteflamenco.org for more information.
Class schedule:
Tuesday: Intermediate/Advanced- 7-8:30pm
Wednesdays: Advanced Beginner 7-8:30pm
Saturday: Basic Beginner 11-12:30pm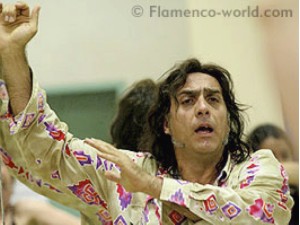 Alejandro Granados (Dancer/Choreographer) has toured the world as a soloist dancer with the Spanish Ballet of Madrid with "Yerma" and "El Amargo". He has danced in The National Ballet of Spain with Carmen Cortez and is now a soloist with Manuela Vargas in "Andalucia Viva". Alejandro is a featured artist and choreographer with the Compania Andaluza de Danza at the Lope de Vega Theater in Seville and is also a guest artist at the world renowned Teatro Albeniz with La Gala International de Danza. Alejandro has an authentic and strong personality. His Flamenco dance is
inspired by cante "Jondo" and the emotion that it provokes. Alejandro is a featured artist with "TRILOGY", one of the most successful acts in Spain. Alejandro is considered one of the most accomplished dancers in Spain. Alejandro has been with Noche Flamenca since it was founded.