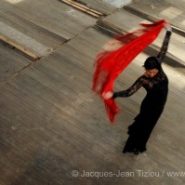 Happy New Year from Pasión y Arte OVERBROOK GARAGE CONSERVATORY!
We are very excited to return to classes this Saturday, January 5th.
6411 Overbrook Garage Studio, Phila 19151.
The cost per class is $15 or you can purchase a 6 class card for $78.
Student and professional scholarship and discounts available upon request.
Below is the Winter Schedule, please note 
changes is class times on Tuesdays and Wednesdays
. Forward along to any friends!
BASIC BEGINNER FLAMENCO: Saturday 11am-12:30pm
CHILDREN'S BASIC BEGINNER: Saturday 12:30-1:30
BEGINNER: Wednesday- 7:00-8:30pm
INTERMEDIATE/ADVANCED: Tuesday 7:00 pm-8:30 pm