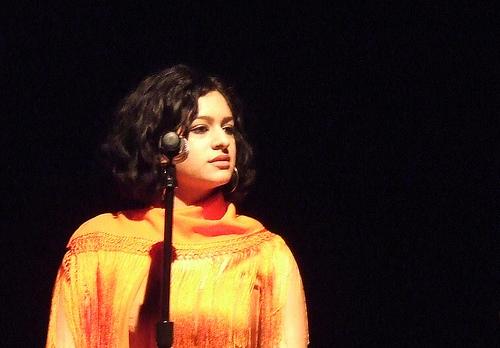 Share
Antonia will be returning to Philadelphia for a special cursillo and performances at Bar Ferdinand after her successful appearances alongside Jesus Munoz (New Mexico), Jesus Montoya (Sevilla), Jose Vega (Cadiz), Alejandro Pais (Argentina), Mina Fajardo (Japan), and others! After her visit to Philly, she will be returning to New Mexico for a month long engagement at El Meson Tablao in Santa Fe. Don't miss this brief and fun opportunity!
For FOUR weeks on THURSDAYS from 6:30 to 7:30, Antonia will be teaching a palmas workshop with a special focus on accompanying guitar and cante. Also, she will be teaching a few letras por tangos and some funky bulerias!
$15 drop in fee per class OR $48 for all 4 classes paid in advance
Appropriate for singers, dancers, percussionists, guitarists and anybody who loves Flamenco!
Artist:
Antonia Cruz Arias
Location: Chi Movement Art Center
1316 South 9th Street
Philadelphia, Pennsylvania
CALL (267) 303-1796 if you have questions and to sign up!
LOOK OUT for a special guest visiting artist coming up soon!
Antonia is also available for PRIVATE CANTE LESSONS.