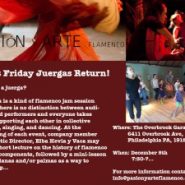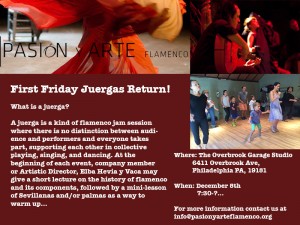 Pasion y Arte is hosting our second first Friday juerga! A juerga is a jam session where there is no distinction between audience and performers. We invite you to join us Dec. 5th for a casual evening of collective playing, singing and dancing. Free, but encouraging BYOB and snacks to share.
Where: The Overbrook Garage Studio. 6411 Overbrook Ave. Philadelphia, PA 19151
When: THIS FRIDAY, Dec. 5th. 7:30pm-???
We hope to see you all there!