First Friday Juerga
Posted by
Elba Pasion y Arte
on Apr 27, 2015 in
News
|
0 comments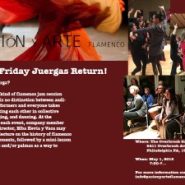 Join Pasion y Arte this Friday, May 1st for the return of First Friday Juerga's!
For more information visit www.pasionyarteflamenco.org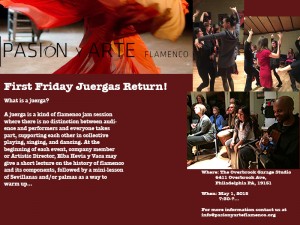 Philly Flamenco RSS

Archives

Upcoming Events

All About Flamenco


This Web site is meant to be a resource of information about Flamenco itself.
If you have any information, links, anecdotes, etc. you'd like to share, this is the place.
Whether you have a Flamenco event that you'd like to have listed, or have any material to submit, comments or feedback, use our Login page.
Recent Comments

Ads