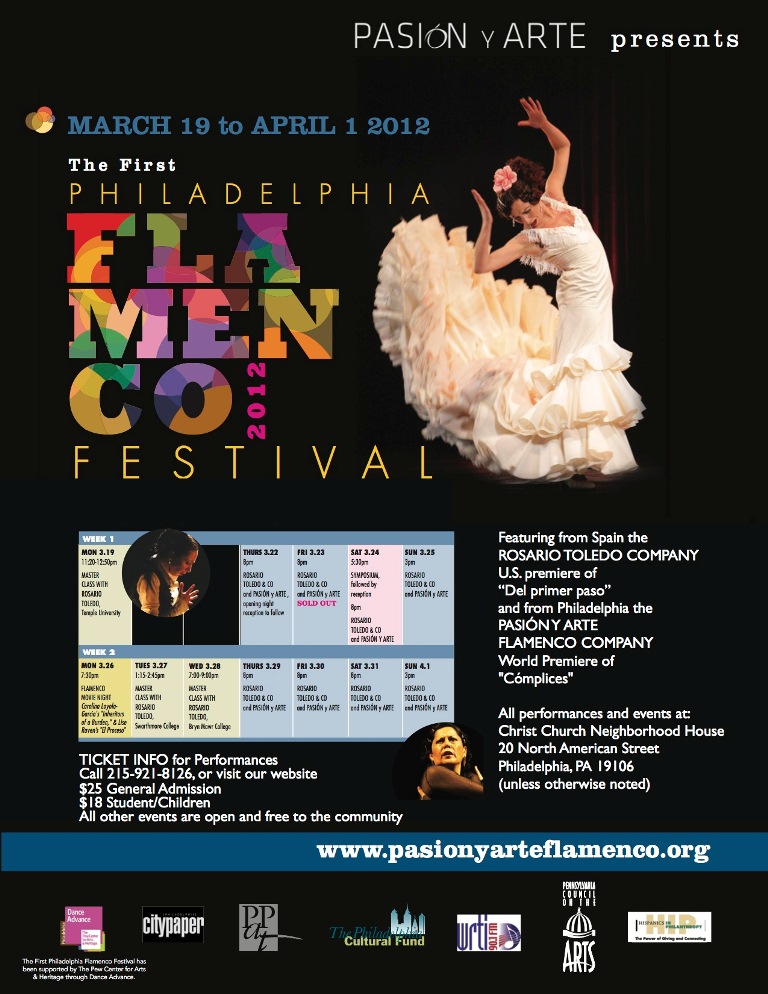 Attention all Flamenco companies, teachers, vendors, enthusiasts and scholars
The First Phildelphia Flamenco Festival, March 19th-April 1 of 2012, will have a "Flamenco in Philadelphia" Booth the two weeks of the festival, in which Pasión y Arte welcomes all to leave any promotional materials for the community.
Please bring info about your company, classes, press materials, business, announcements, etc. Let's celebrate our vibrant community!