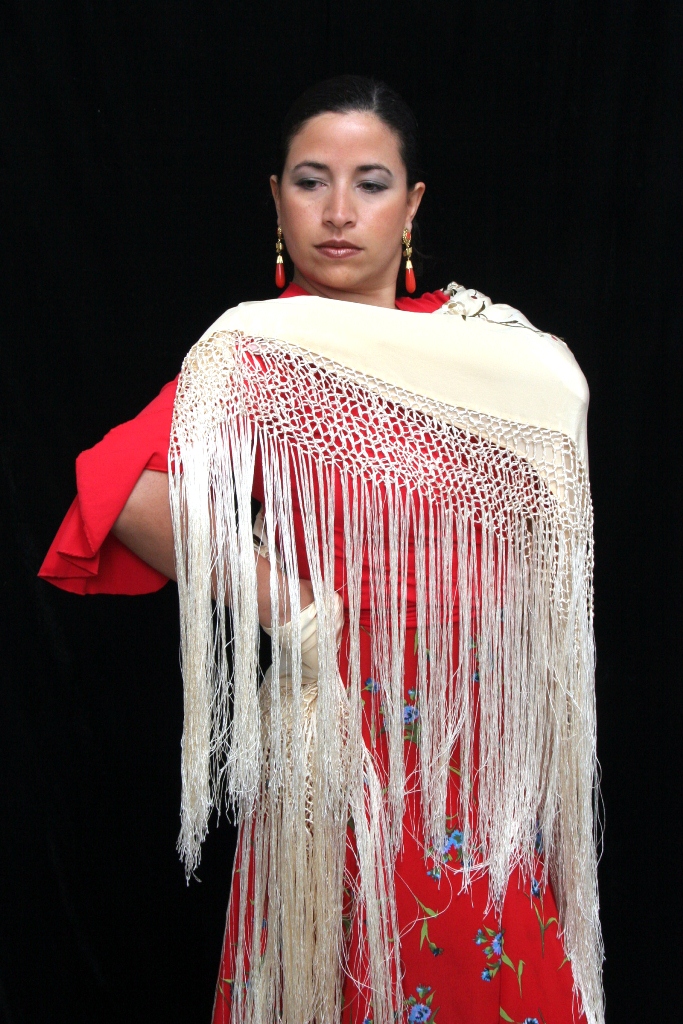 Music and rhythm find their way into the secret places of the soul
Clarissa Marin has studied flamenco since the age of 17. She began flamenco in her hometown Mexico City. At the age of 23 she continued studying flamenco with Julia Lopez at "Mount Vernon Dance Academy" where she later became part of Julia Lopez "Flamenco Ole" Dance Company.
Clarissa has traveled several times to Spain and studied at "Amor de Dios" flamenco academy in Madrid with Belen Maya, "La truco", "La Tati" and Antonio Reyes.
She has also trained in the United States with well know flamenco artists such as Inmaculada Ortega, Carmela Greco, Alejandro Granados, and "La China". In 2008 Clarissa was admitted to the Cultural Traditions Program at Jacob's Pillow Dance School in Massachusetts, where she studied and performed under the direction of Soledad Barrio and Antonio Rodriguez "El Chupete".
In 2009 she traveled to Jerez de la Frontera, Spain to the Flamenco Festival to study with flamenco icon Matilde Coral, Maria del Mar Moreno, and Javier Latorre. Clarissa has also studied and performed with Elba Hevia y Vaca founder of "Pasion y Arte" Flamenco Dance Company of Philadelphia, and with ""Dos Lunas" Flamenco Company.
She has performed at various restaurants and theatres such as Malaga Restaurant in Trenton New Jersey, Spain 92 in Raritan New Jersey, Ole Tapas in Newark Delaware, The Shubin Theater and The Painted Bride Art Center of Philadelphia.
Today Clarissa continues to perform in schools, colleges, restaurants, festivals, and other local events in Delaware, Pennsylvania and New Jersey.