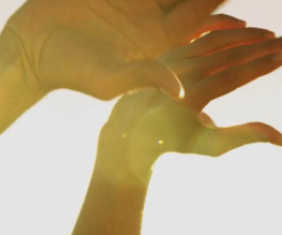 Destiny will find you no matter how hard you try to escape it it.
OUR STORY
SOLO DUET is a short film by director, MARISA LLOREDA SAEZ. It is the follow-up to her award winning feature documentary, "Streets of Flamenco"— the inspirational telling of the story of Maria Bermúdez, a Chicana from East L.A., who after her flamenco dancer brother dies makes his dream her own by traveling to the birthplace of flamenco in the deepest south of , to learn the real flamenco from the gypsies.
SOLO DUET takes its inspiration from the story of Maria Bermúdez— and the brother who inspired her to become the international flamenco star she is today.
Produced by ANA MENENDEZ, directed by MARISA LLOREDA SAEZ, written by screenwriter SANDRA PAYNE and shot by director of photography, SANDRA VALDE, whose feature film, "Kaboom" premiered and won an award at the 2010 Cannes Film Festival— SOLO DUET is a music and dance-driven film, which story takes place over the course of one fateful, life-changing day for Jesus and his little sister, Magdalena.
SYNOPSIS

Despite his tumultuous family life, JESUS, a rising dance star in the flamenco world, dedicates himself to perfecting his art— and sharing it with his younger sister. A panicky call from his mother during a practice session leads to a tragic ending, and a new beginning that will change his family forever.